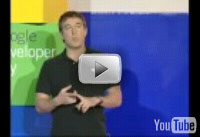 Keynote for Google Developer Day in London
September 16, 2008
This was my presentation for
GDD '08
. With the theme of "Client, Cloud, and Connectivity," I gave an overview of Google's developer efforts.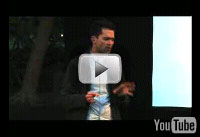 Campfire One: Introducing Google App Engine
April 7, 2008
This was the night of the launch, our very first presentation about
App Engine
. It turned out to be much colder than expected, but luckily we had blankets and fire to keep us (somewhat) warm.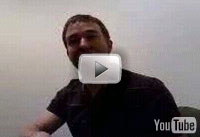 Interview with Robert Scoble
March 28, 2008
This was a first for me in a couple respects. (1) It was the first interview I'd ever done that was broadcast to the web in real-time (via
Qik
on Robert's mobile phone). And (2) we were talking about
Google I/O
, which would take place for the first time 2 months later.